Project Overview
We provided full WordPress website development and design for Tracey Gazel, The Soul Purpose Coach, including a sales page for her 4-month intensive program.
 We took into account Tracey's existing branding, color preferences, key symbolism, and spiritual business aesthetic when designing the website and sales page for The Soul Purpose Coach.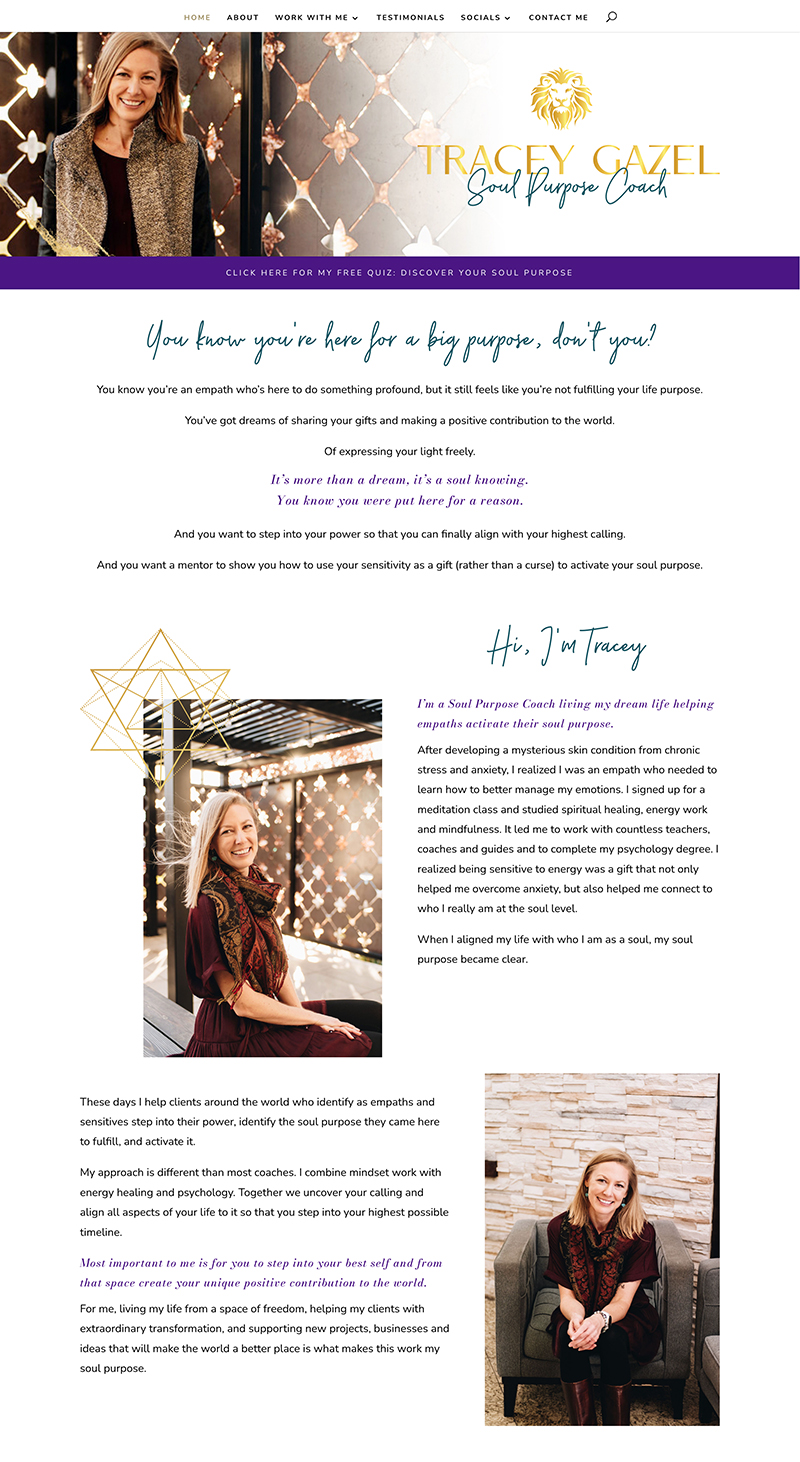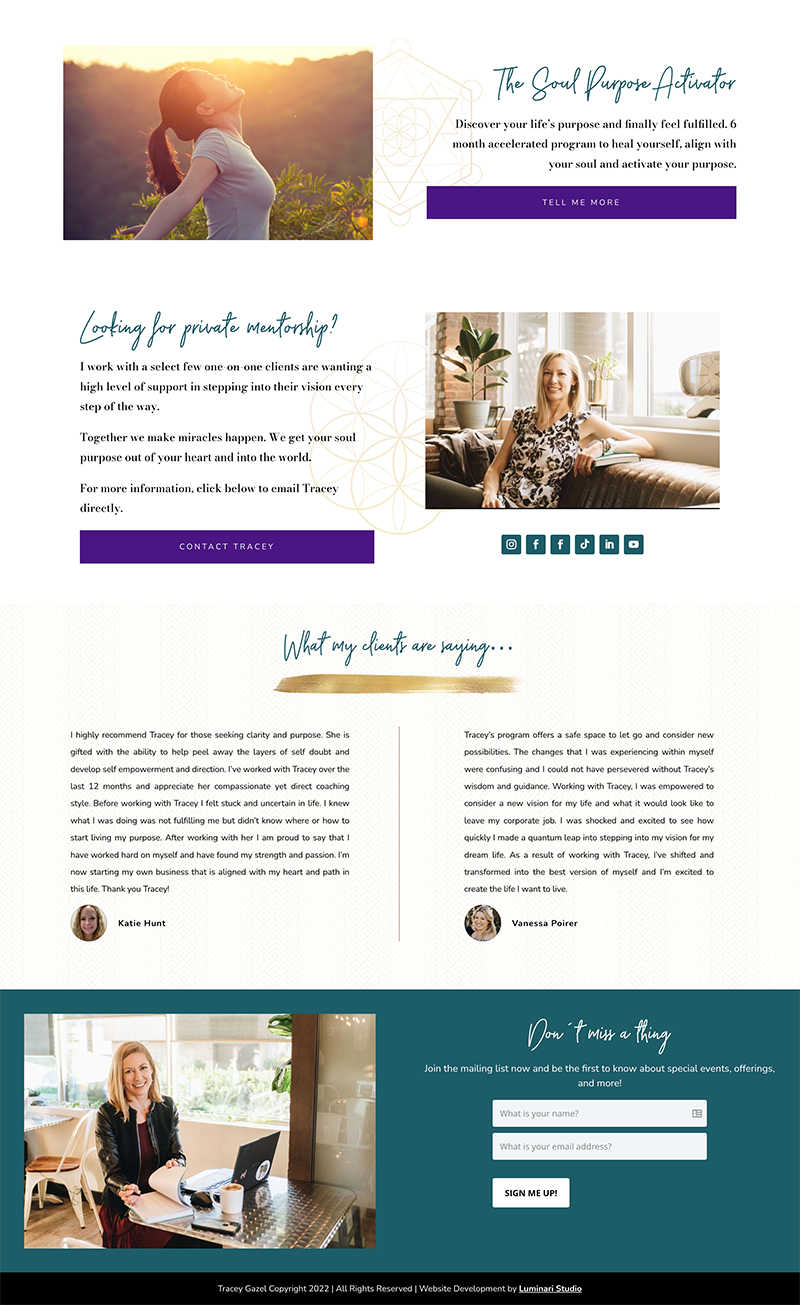 I've been working with Luminari Studio for the past 3 years. They have built me a website, created a branding board and run two virtual events for me. Not only are they very experienced with tech and graphic design, they are also up to date with current digital marketing trends and benchmarks. During my events they've been very helpful sharing best practice conversion rates which saves me time in doing my own research. They are very organized with project management and have never missed anything – they actually keep me more on task! I would recommend Luminari Studio for all of their services – they will make your life easier and will help you meet your deadlines while providing beautiful and creative work.
Are you ready to start?
WE SURE ARE