Project Overview
We provided full WordPress custom website development services for pilot, author, and speaker MJ Margraff to upgrade her existing website, in form and function, as she refined her message and associated brands. This site development included a dedicated resource page, social media integration, and a blog.
We developed the website's aesthetics to coordinate with MJ's existing branding.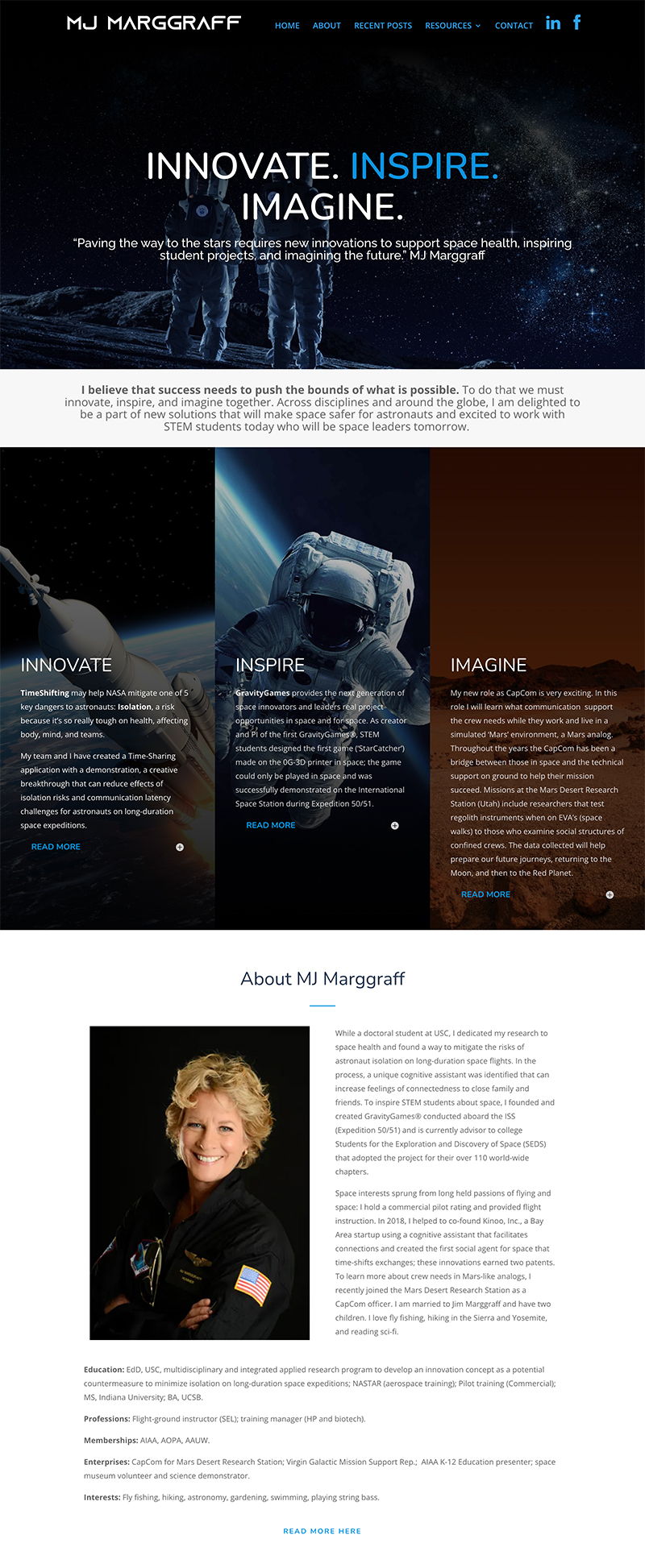 Are you ready to start?
WE SURE ARE